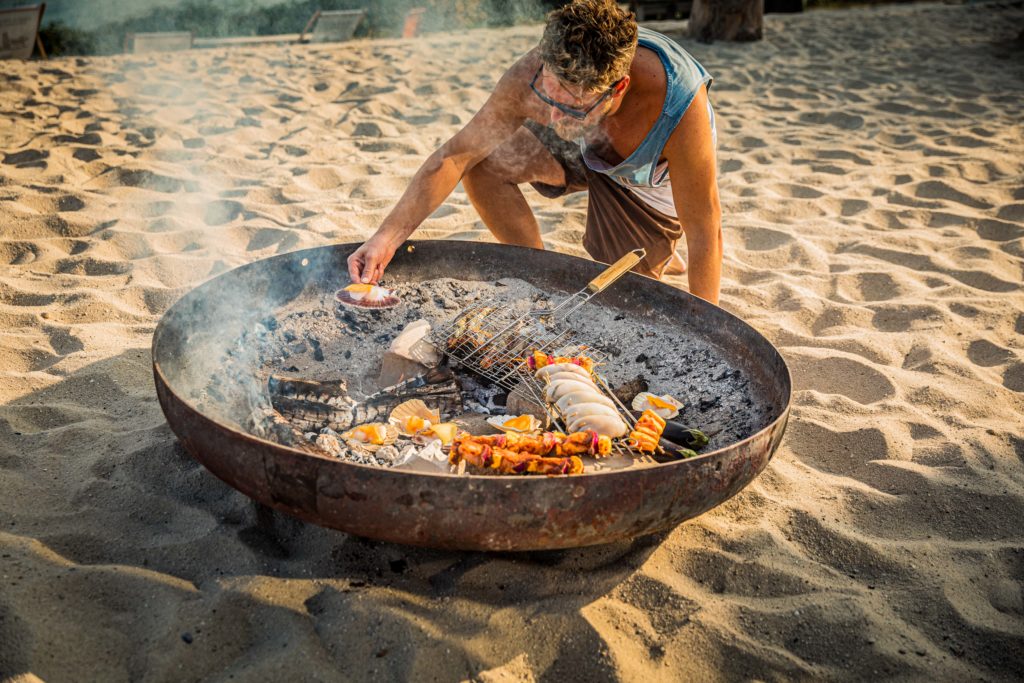 Yes, the summer break was long and some people have already asked where the regular content has remained. Don't worry. We are back! Even though we listened to the tides of water and sea with board and beer in the meantime, there was only one focus for us and that was the creation of the brand new cookbook and video course which will be released on the German-speaking market in the next few weeks. With almost 120 recipes from traditional and modern Asian cuisine, we are currently working 24/7 to deliver a product where you cant hold on. In addition to a high-quality cookbook about "modern Asian cuisine", you will also receive cool learning modules in video format and other surprises "on the top". If you want to be one of the first to call such a package his own, you should definitely subscribe to the newsletter so as not to miss the release date!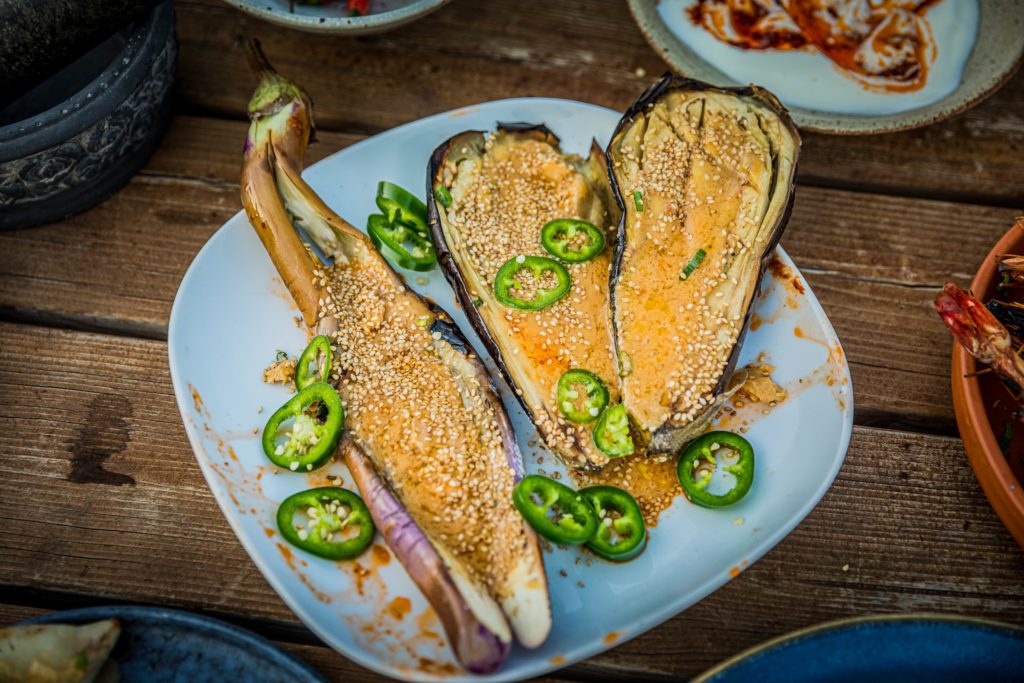 Mizo glazed Eggplant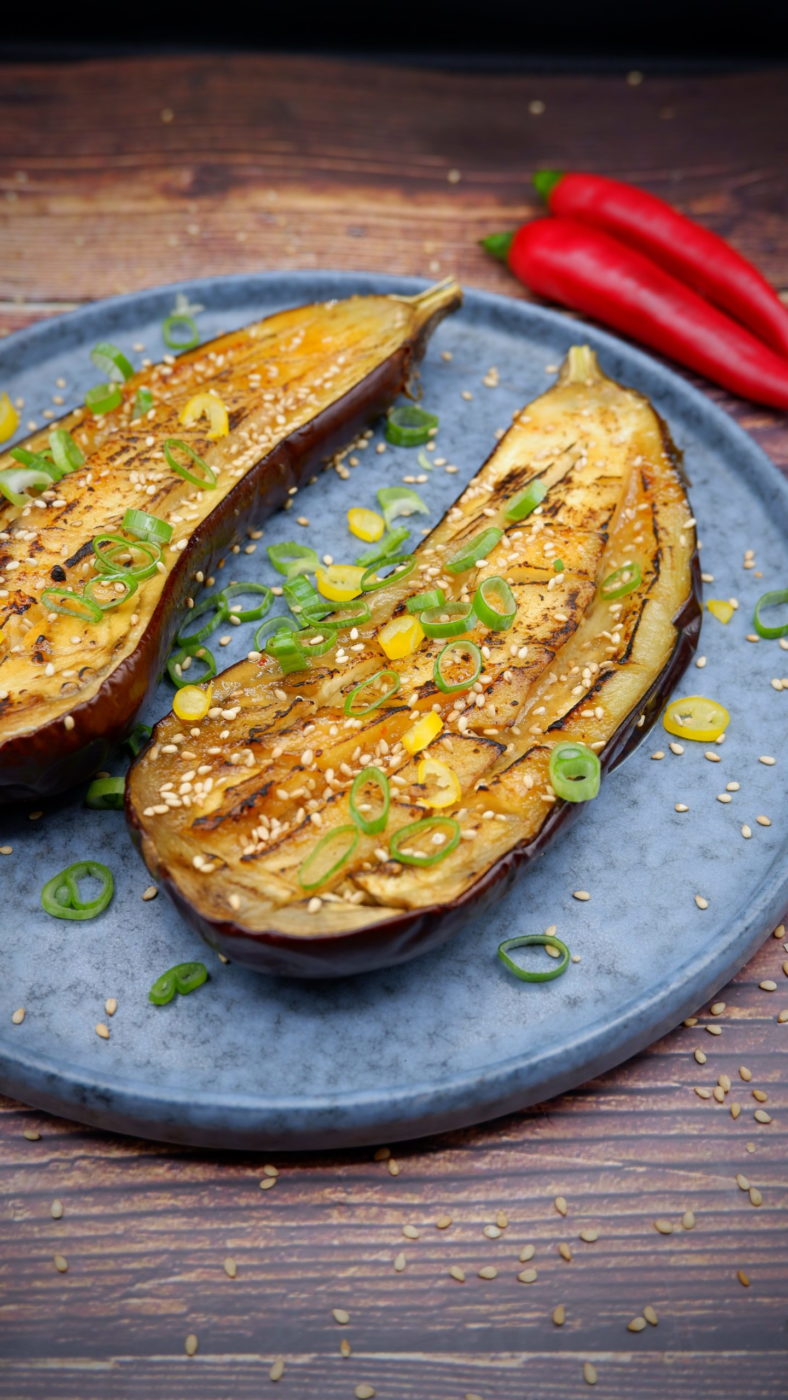 Aubergines are not really in the top 10 in my personal vegetable ranking. Even if there are one or the other recipe in which the egg plant does not perform sooo badly, I actually find the natural own taste quite bland. Luckily, a long time ago, clever people came together and philosophized about the fermentation of soybeans, because shortly afterwards the misopaste was invented, which in combination with sake, butter and garlic, lifts the black tuber to a new level. A truly fantastic spoon dish that really gets the Umamicarousel moving with roasted sesame and fresh spring leeks. This dish is simply prepared super-fast and a real pleasure, especially if the aubergine is still covered with deep toasted aromas. Ideal as a side dish or appetizer.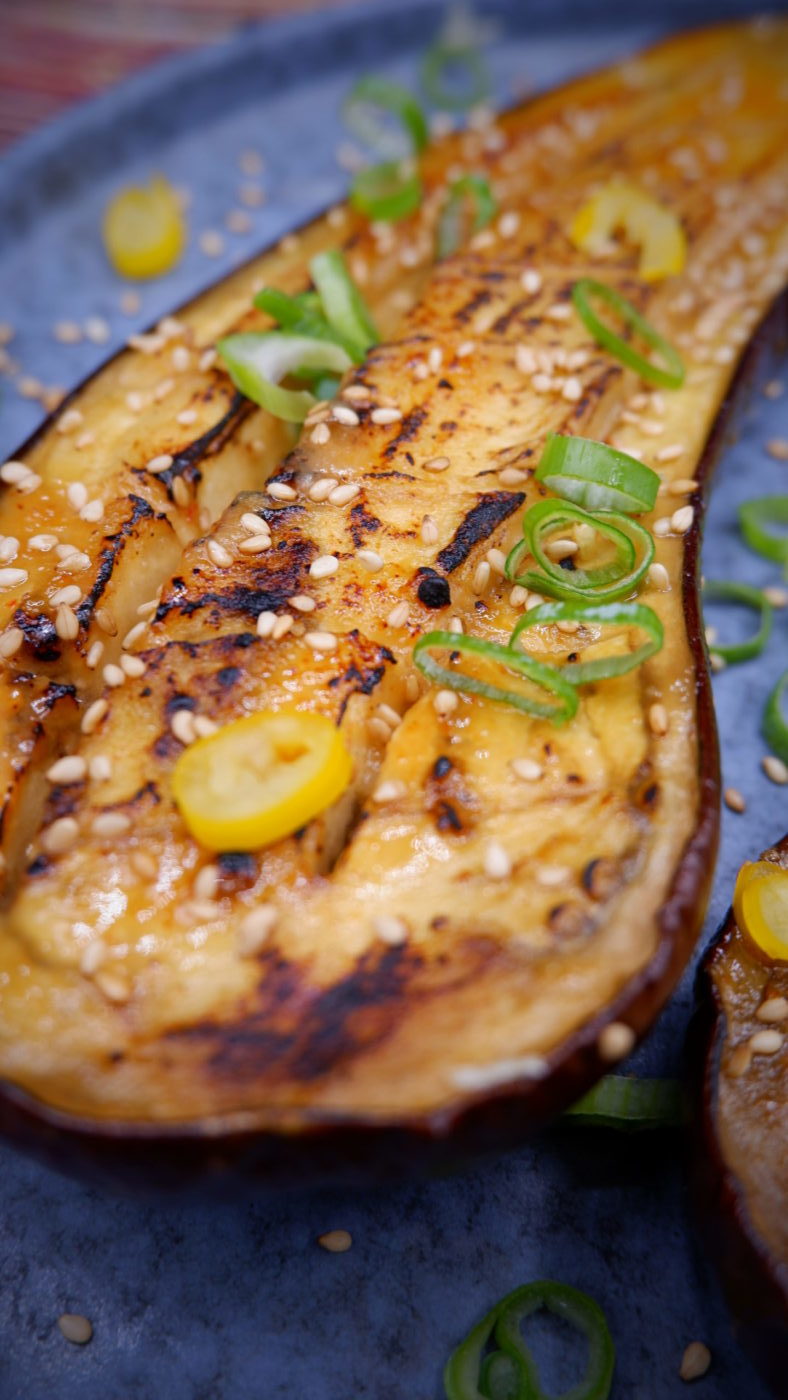 Ingredients, Miso glazed Eggplant:
| | |
| --- | --- |
| Ingredients for 2 people: | |
| 2 pieces | Eggplant |
| 2 tbsp | Misopaste (bright) |
| 2 tbsp | Mirin |
| 1 tbls. vinegar | Sake |
| 1 tbls. | Butter |
| 1 clove | Garlic |
| 1 tsp. | Sugar |
| 1/2 tsp. | Salt |
| 2 tbsp toasted | Sesame |
| 1 yellow | Chili |
| 1 piece | Young leeks |
| | |
This is how it is done, Miso glazed Eggplant:
Halve the aubergines. Use a small knife to scribble the flesh until the skin is peeled. Then the marinade can move in better. Meanwhile, preheat the oven to 180°.
Heat a frying pan without grease and toast the eggplant with the cut side down for about 3-4 minutes. It should not burn!
For the marinade, peel the garlic and process it into a paste together with the miso paste, mirin, sake, butter, sugar and salt in a food processor.
Now place the aubergines with the topped surface on a sheet and sprinkle generously with the paste.
Now put the aubergine in the oven for about 15-20 min and in the meantime sprinkle again with the paste.
After 15-20 minutes, the pulp should be nicely soft.
To make the aubergine, place on a plate and sprinkle with the toasted sesame. Cut the yellow chilli and early garlic into fine rings and add to them.
This post is also available in: German
You might also like